Listen to the gorgeous sound of this Stradivarius violin worth £2m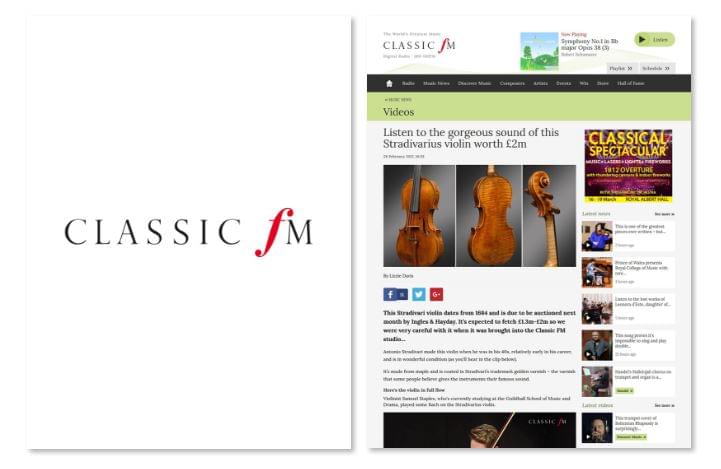 ARTICLE EXTRACT
This Stradivari violin dates from 1684 and is due to be auctioned next month by Ingles & Hayday. It's expected to fetch £1.3m-£2m so we were very careful with it when it was brought into the Classic FM studio…
Antonio Stradivari made this violin when he was in his 40s, relatively early in his career, and is in wonderful condition (as you'll hear in the clip below).
It's made from maple and is coated in Stradivari's trademark golden varnish – the varnish that some people believe gives the instruments their famous sound.
Here's the violin in full flow
Violinist Samuel Staples, who's currently studying at the Guildhall School of Music and Drama, played some Bach on the Stradivarius violin.