1. Register to bid Online
Login
On the bidding platform, click Login below any of the lots.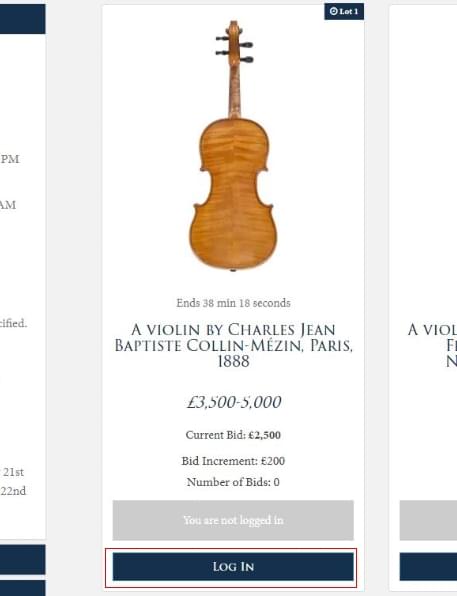 Login or Create an Account
If you have previously created an account please login with your details, if not please create an account - an email will follow for new registrants which needs to be confirmed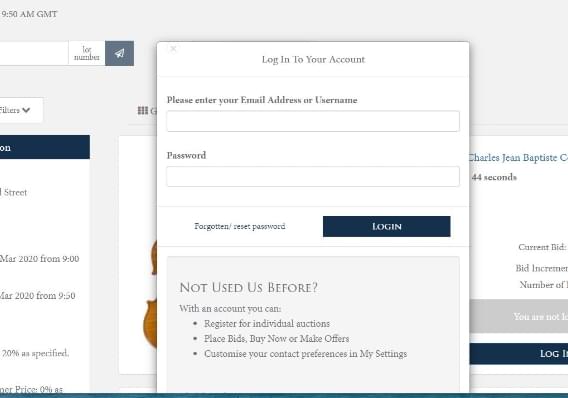 ---
Register for the auction
Once logged in you need to register for the auction via the highlighted button below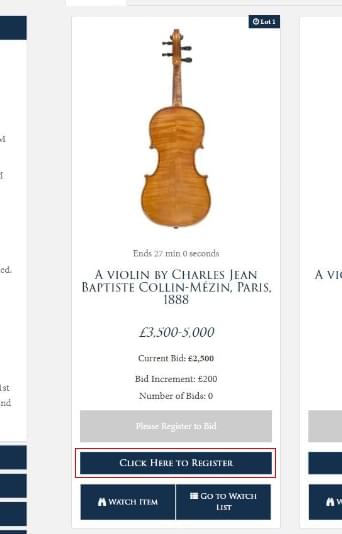 Confirm Registration
Accept the Terms and Conditions and then Confirm Registration.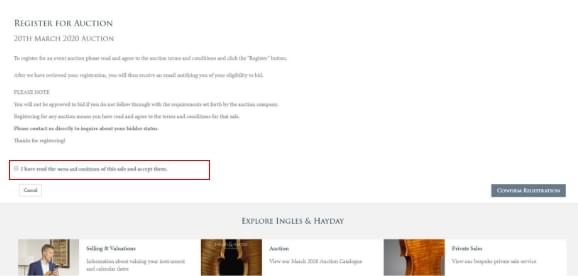 ---
Registration Complete
You are now registered for the auction and the team will approve your registration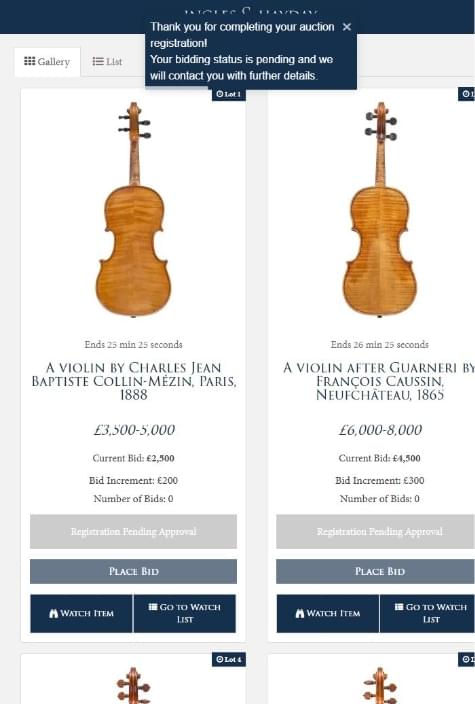 ---
2. Bidding Online
How to Bid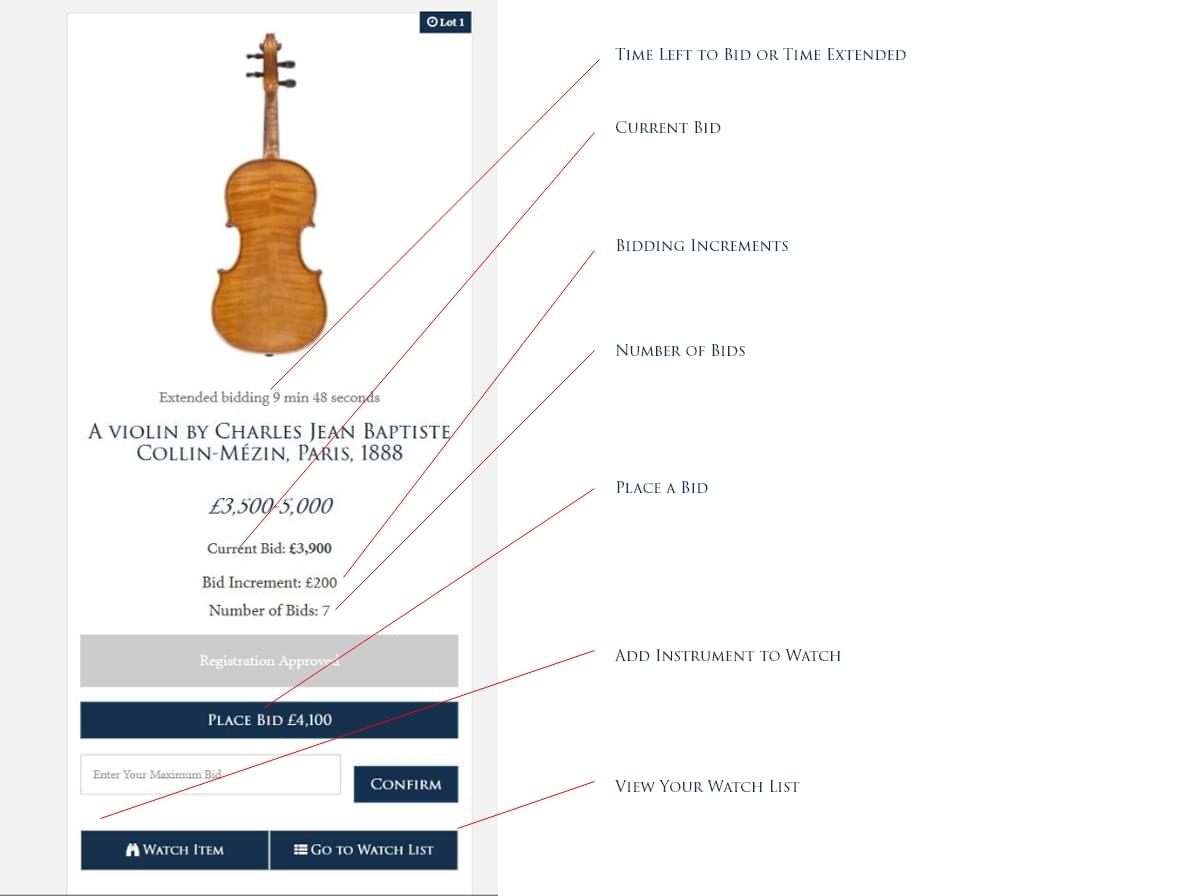 ---
You are the highest bidder
Your current bid is the highest bid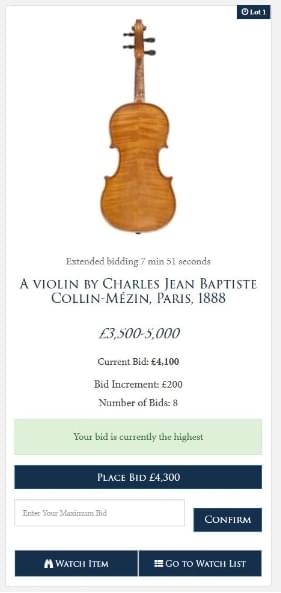 You have been outbid
Another user has bid higher than you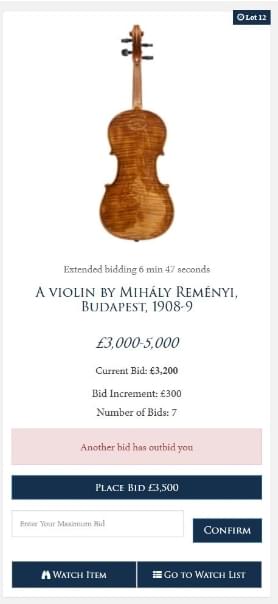 Bidding extended
The bidding has been extended to five minutes as someone has placed a bid in the last five minutes.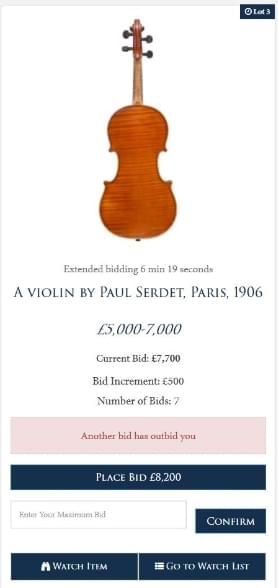 bid is lower than reserve
The current bid is lower than this instrument's reserve price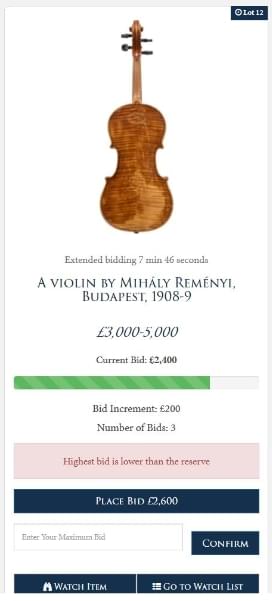 ---
A Max Bid has outbid you
Another user's max bid has outbid you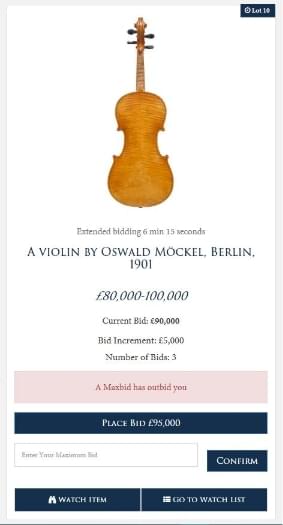 You have won this lot
Bidding has finished and you are the highest bidder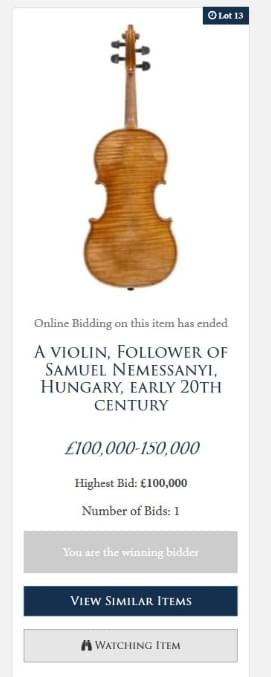 You have not won this lot
Bidding has finished and you are not the highest bidder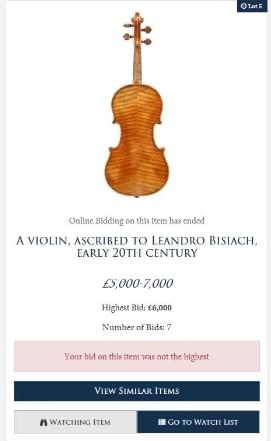 ---
3. Using the Watch List
Watch List Grid View
Any instrument you have added to your watch list will appear here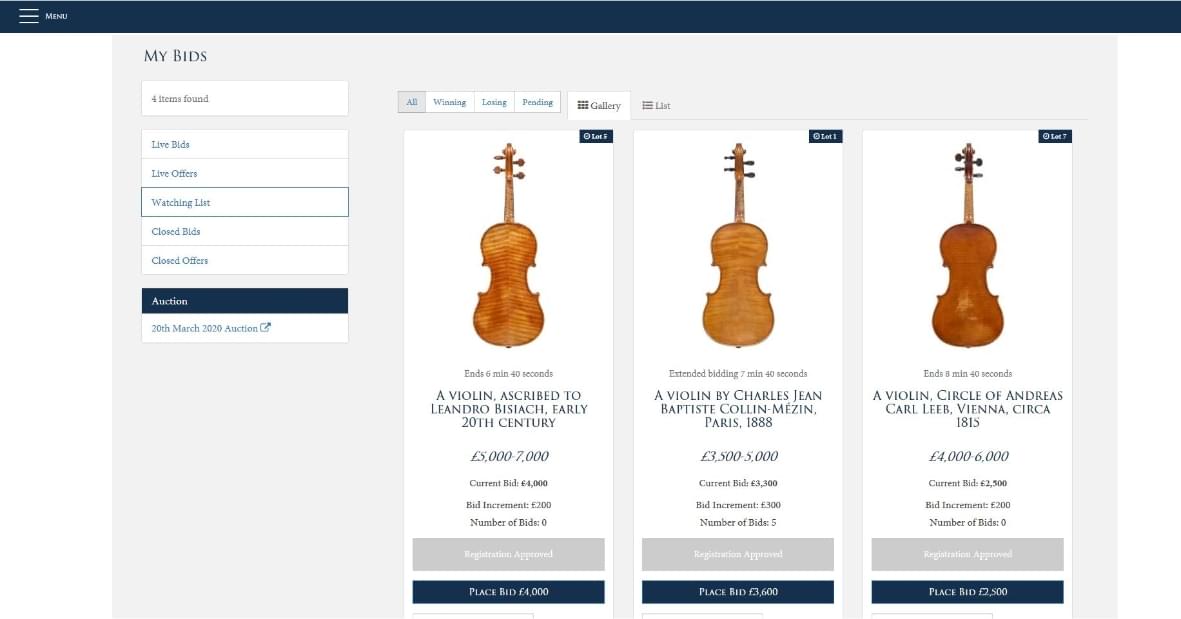 ---
Bidding Increments
The auctioneer will commence and advance the bidding at levels and increments he considers appropriate. The bidding steps are generally in increments of approximately 10% above the previous bid. As a guide, online bidding will be conducted according to the following bidding increments in GBP (Pounds Sterling):
£320, £350, £380, £400, £420 etc.
£3,200, £3,500, £3,800 etc.
£32,000, £35,000, £38,000 etc.
£320,000, £350,000, £380,000 etc.