An encounter with the 'Molitor' Stradivari violin
We talk to Oliver Davis about the the working life of a successful composer
Oliver Davis
When Oliver Davis first heard the 'Molitor' Stardivari violin he was immediately inspired to write a piece for it. Ingles & Hayday had loaned the 1697 instrument made by the Cremonese master to the soloist Jonathan Hill for a short time, and it was when Hill played it in Davis's Soho studio that the forty four year old composer knew he was hearing something extraordinary. 'I sent Jonathan off to make a cup of tea,' Davis tells me, 'and set to work at once. It took an hour from start to finish to compose a piece specifically for the instrument.' When I asked Davis if this was some kind of record for him, he paused for a second. 'Probably,' he said. The result is a haunting lullaby for strings and solo violin which brings out the Molitor's unique range and sweetness of tone.
It is a luxurious sound that many famous musicians have appreciated, including Alena Baeva and Anne Akiko Meyers. Further back, the violin's history is a beguiling one. Thought to have been owned by Napoleon Bonaparte, the instrument passed into the hands of the Parisian socialite Juliette Récamier until 1804 when it came into the possession of a general in Napoleon's army, Count Gabriel Jean Joseph Molitor.
It remained in the family of its namesake until World War I, after which it was sold in quick succession by several Parisian firms. Fast forward, and the violin was sold through Tarisio auctions in 2010 for a record price of $3.6 million. 'Apart from its sound, I was also inspired by the thought that, once sold, this violin might disappear to the other side of the world,' Davis tells me. 'This was a chance for me to capture its unique character.'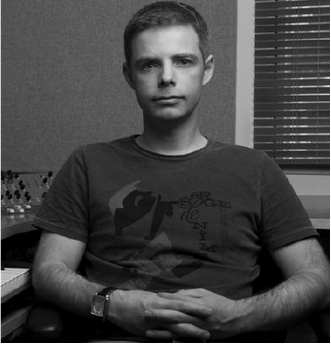 For some, myself included, the idea that one can go from initial spark to polished recording in sixty minutes boggles the mind, and I was keen to find out more. What's the process? Davis explained how technology enables him to speedily turn the music in his head into notes on a page. 'If I want to sketch something quickly, I use a programme called Cubase. That's what I used for the Molitor. If I want to do intricate arrangements for orchestral parts I use something like Sibelius.' Using Cubase, Davis swiftly clicks through various samples and colour-coded channels on his screen to show me how flexible it is. Within seconds his printer is miraculously churning out a crisp sheet of music. 'Jonathan is a gifted sight reader, so in no time at all he was able to take the music into the recording studio. We did a few takes, and I filmed him through the studio window on his phone.
Technology is only a tool of course, and the behind the sleek façade, the composer's talent is restlessly at work. The son of acclaimed musician Howard Davis, Oliver was born into a world of skilled musicians and first rate musical influences. From the age of three he played violin every day, a grounding he credits with the role strings now play in his arrangements. It was at the age of nine or ten, when he first encountered a synthesizer, that Davis knew he wanted to be a composer. He eventually carried his interest in electronic music to the RAM, where he studied under Justin Connolly. 'I was the first person to take the commercial music course as well as the classical one at the Academy' he tells me. Arguably, it's the blend of popular and classical which defines this Davis's style, and one that keeps his work in demand.
And it's a style which has certainly built up a successful and prolific career. In 1997 Oliver set up We Write Music, a boutique agency based in Soho. Since its beginnings, the commissions have steadily grown into an impressive back catalogue. Moving easily between film, TV and advertising, as well as his artistic collaborations with the likes of the LSO, Royal Ballet and soloists like Kerenza Peacock and Hill, it's the sheer range of Davis's work which impresses. Right now he's just finished the music for the soon to be premiered Thomas The Tank Engine movie, and he's putting the final touches to Dance, the third album in his triptych which began with Flight and Seasons, and which grew out of a collaboration with the choreographer Erico Montes and the Royal Ballet. Davis eagerly shares with me a snatch of one movement he's working on – a brisk and melodic piece of folksy Americana. Energetic and with a naturally overflowing curiosity, the composer works best with a deadline. He also thrives when he's collaborating with other artists and when he's flitting between projects. 'Every day I'll have different pieces on the go. Either I'm finishing off this piece or tweaking that one. I move between things. That's what keeps work fresh.'
At forty four, Davis is still referred to as a 'young' composer, but I'm interested in his take on the generation snapping at his heels. Do apps like Garageband make it easier for anyone to compose music? 'Maybe, but my feeling is that these packages make samey music. Yes, the software can help with things like sampling and arrangement, but they're not flexible enough for a composer to really establish their own voice.' Does he have any advice for a young composer trying to break through then? 'I definitely think London's the place to be,' he says. 'There's so much going on here. I've been in Soho eighteen years now and it's changed a lot. It's less edgy. However London is still perceived to be where it's at, culturally. I could base myself out of town but my sense is that work would dry up. My advice is to go where the work is.'
There seems to be no danger of work drying up for Davis in the foreseeable future. With commissions for more commercial projects, as well as further collaborations planned with the likes of the RPO, his schedule is packed. I wonder if he ever encounters snobbery regarding his mix of popular, commercial work and loftier artistic ambitions. 'It's definitely possible. I'm prolific. I work best when I'm working quickly. In fact I've developed different aliases to account for so much output. He lists a few of his noms de plume, giving a flavour of their work by doing different accents. It's refreshing how clearly Davis treats each project on its own terms, never allowing too much ego to get in the way. 'When you're scoring a film, for example, the images already exist, so it's my job is to enhance or illuminate that experience. Working on an original piece from scratch is a whole different matter.'
Inspiration for Davis, therefore, clearly comes from a myriad of sources. Even, in the case of the 'Molitor', from the qualities of an individual instrument. I've heard of pieces being composed for specific musicians before, but can't off the top of my head think of any created for a specific violin. Can Davis put into words the qualities of the Molitor Stradivari that inspired him? He pauses, hesitant to put it into words. Perhaps it's all there in the music. After all, music starts where words stop. It says the unsayable.