Luthiers sans Frontières visit Antigua to train instrument repairers
Violin makers Keith Graves and Rita Walker have returned from a trip to Antigua, where they were training people from Antigua and Barbuda to repair stringed instruments, in a project organised by Luthiers sans Frontières UK, which Ingles & Hayday is proud to support.
The aim was to provide some of the skills required to maintain the islands' instruments. There are few stringed instruments there, and those that fall into disrepair are taken out of service, severely limiting the possibilities of musicians and students. The ultimate goal is to establish a permanent workshop with paid staff that will become a resource for all musicians in the West Indies.
The makers were invited by the UK's High Commissioner in Antigua, Karen-Mae Hill, and spent two weeks showing the volunteers some of the most common repairs and adjustments. Many of the instruments they were working with were donated, including 100 guitars that were sent from the UK. Based in a workshop in the Antigua Barbuda Institute of Continuing Education (ABICE), in the island's capital, St John's, Graves and Walker trained students, musicians and teachers, using a combination of demonstrations and hand-outs. They also took out tools, strings and materials that have stayed on the island, which will be used in supporting any continuing repair work.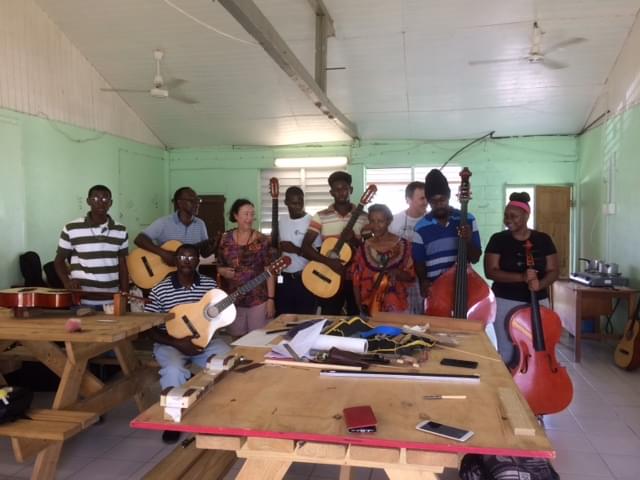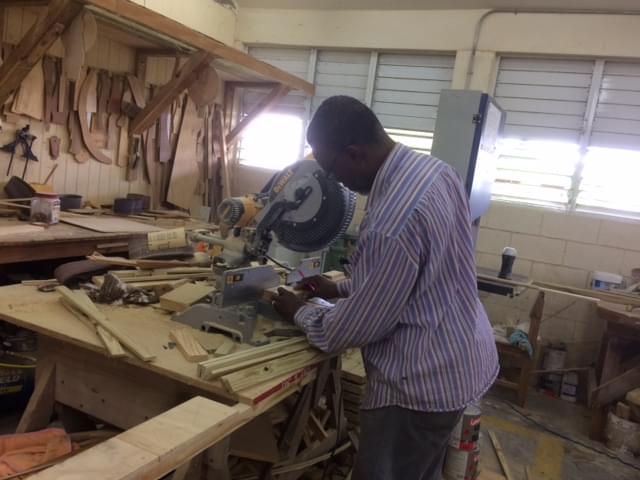 They taught 10 people, who were split into groups for string repairs and guitar repairs, the latter group fixing 22 guitars that had been unplayable. The violin group worked on setting soundposts, fitting bridges and adjusting pegs and fingerboards. At the end of the second week, they moved on to bow rehairs, which offered a challenge to students with no woodwork knowledge, and with the heat. Keith Graves said: 'I learnt a few things along the way. The heat and humidity affected various processes. Waxed thread meant that during bow rehairing the wax melted and ended up on fingers (and the hair). Animal glue takes an age to set and peg paste melts, meaning pegs slip without a touch of rosin.'
He said of the project: 'Rita and I both felt that we achieved a good grounding for the students and also the Orchestra Board members who saw how difficult this kind of work is. We both hope that we can return to work with a small group of these students, once the issue of a permanent workshop has been resolved. We will stay in touch with the students, and will email information sheets through to them soon.
We also have to thank the Antiguans for their (legendary) hospitality! From the bottles of rum left in our rooms to watching the Calypso competition (which finished at 3am!) and some brilliant swims at some of the 365 beaches, it was amazing.'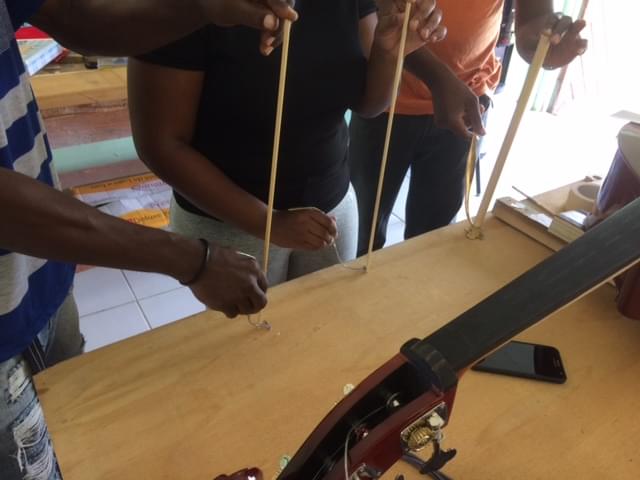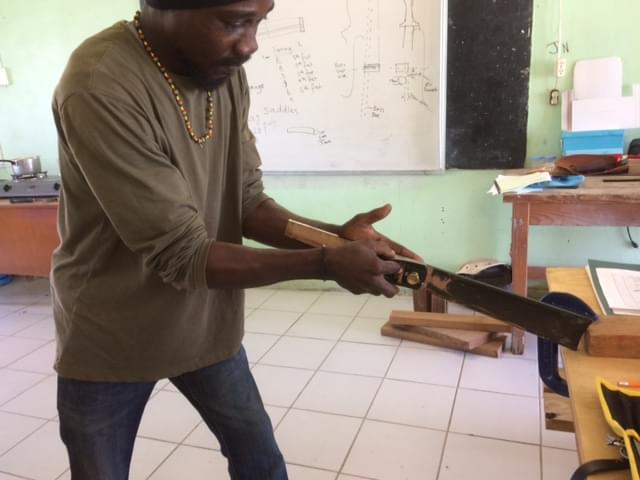 Ingles & Hayday is a keen supporter of musical charities, with its commitments focused on organisations that improve access to music for underprivileged children. Tim Ingles says: 'LSF's project fits very well with our aims, and we are delighted that Keith and Rita are doing such a great job of assisting the musical communities in Antigua and Barbuda and educating them to look after their own instruments.'
Luthiers sans Frontières was founded in 2005 and sends volunteers to train violin and bow repairers in countries where they are needed. Read more here.