Rostropovich's Guadagnini cello played by Torleif Thedéen
What is it like to play a cello once owned by Mstislav Rostropovich? Torleif Thedéen describes his first meeting with a 1783 Guadagnini that was recently sold as part of the great cellist's collection
The Dextra Foundation bought the instrument in the Sotheby's auction and called to ask if I was interested to play on it for a few years. Of course I was very happy and grateful initially, but I still had to try it. In January I went to London to try it for the first time, and I had no clue what to expect. Guadagnini is a fantastic maker, his instruments are incredibly expensive and this instrument has the history of having been owned by Rostropovich, but you never know how it feels to play an instrument until you have it in your hands.
I fell in love with it immediately. My wife was with me and she has known me for nearly 40 years, with different cellos. For both of us it was a Hallelujah moment. It took five or ten minutes to warm up and then it felt fantastic. It has a depth of sound and wonderful overtones, in a combination I've been looking for all my life.
It's hard to define how the sound of the Guadagnini has changed since then. I've been learning to play on it and I'm not sure whether it's me or the cello that's changed – or my understanding of it. You work out how to interact with it – it's a question of how close to the bridge you can play, with what bow speed and pressure. These are the three holy ingredients. It's so fascinating and inspiring to explore with this cello, though. You can play slowly with the bow very close to the bridge, which brings out all kinds of overtones, without it sounding squeezed. From this knowledge you find all the colours you are looking for. That's still under investigation – I am finding more and more colours and different sounds.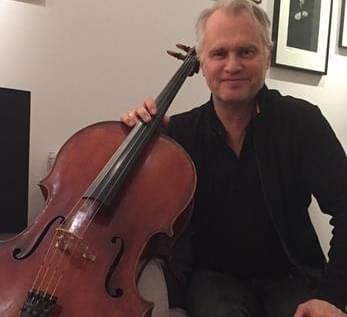 'When I met this instrument I felt it was another level of quality.'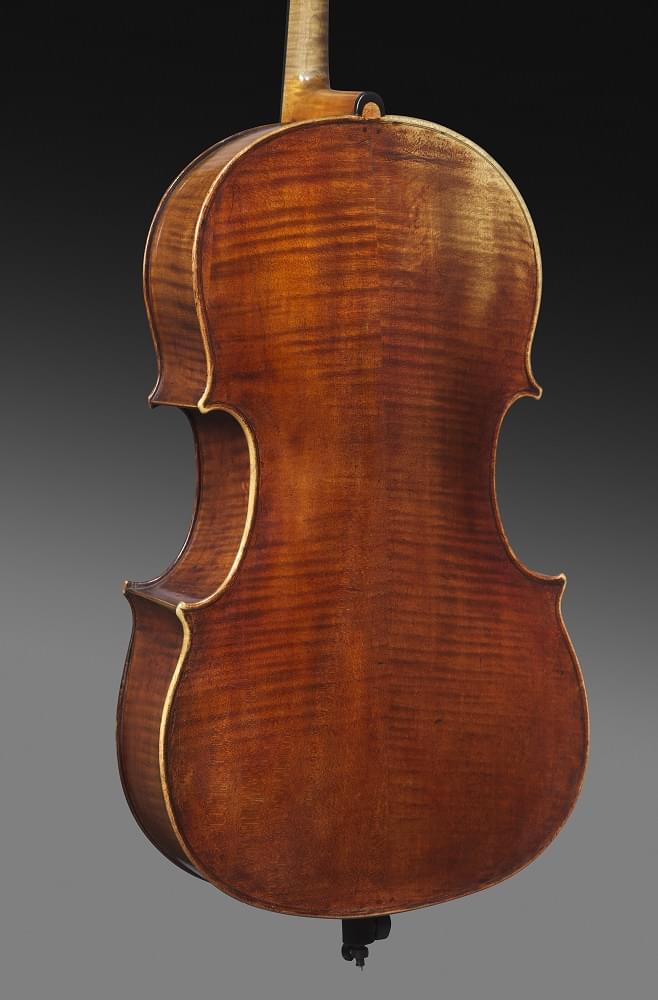 When I first had the instrument, I played three concerts of the Brahms 'Double' Concerto and for the third I changed strings to something harder, which changed the sound, and although I don't know exactly how it sounds from the back of a hall, I think it has wonderful projection.
I last played a Guadagnini around 30 years ago. That one was very good, too, but somehow it didn't click with me. I've tried many other fantastic instruments – Strads and Montagnanas, and this is one of the top three. Rostropovich bought it at the beginning of the century. He didn't play on it so much at that time (he was quite old and died in 2007). Before that it had belonged to a quartet cellist and I'm not sure how much they performed, so it hasn't been overplayed.
Since 1986 I've been playing a wonderful 1711 David Tecchler from Rome, which was on loan to me from the Swedish Järnåker Foundation and is also a wonderful instrument for me. For the last five years I've also played a modern instrument by Peter Westerlund, which is a copy of the of the 'Sleeping Beauty' Montagnana that used to be owned by Heinrich Schiff.
I wasn't looking for an instrument desperately, but you know how string players are – we're never totally happy, always looking for something different. When I met this instrument I felt it was another level of quality. It was tried by many cellists before it was sold and most of them fell in love with it, so I'm grateful and humbled that I'm able to play on it.
Ingles & Hayday was involved in the sale of Rostropovich's 1783 Guadagnini and a 1741 Santo Serafin at the Sotheby's auction of the private collection of Mstislav Rostropovich and his wife – the soprano Galina Vishnevskaya – on 29th November 2018.