Scarampella: in the footsteps of Balestrieri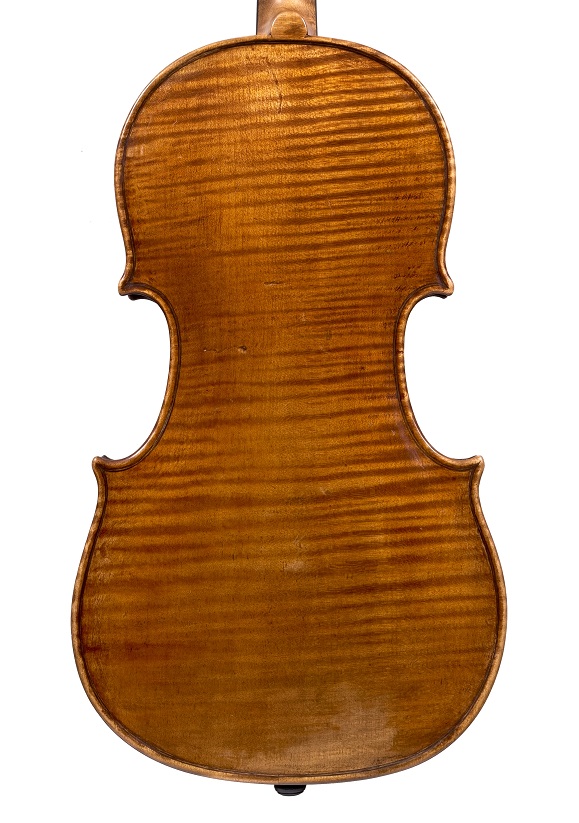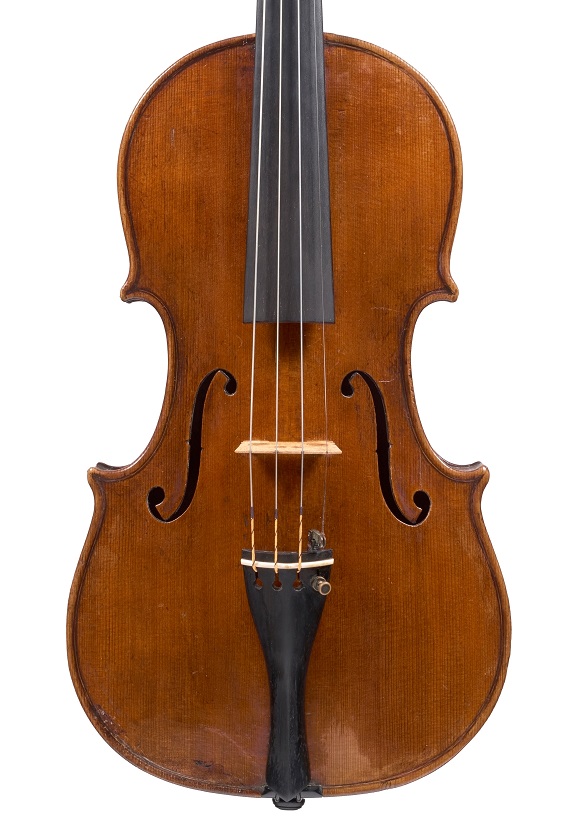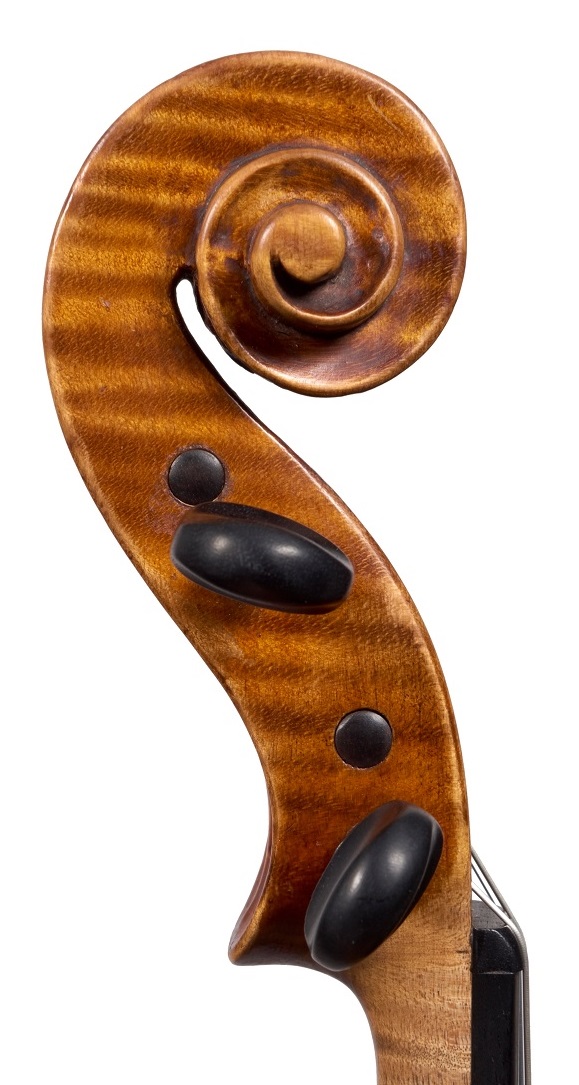 The work of Stefano Scarampella is amongst the most admired of twentieth century Italian makers, for his distinctive and original style and well-developed tonal qualities. He initially trained as a woodworker in his native Brescia before taking up violin making, guided by his father Giuseppe, who trained with Bianchi in Paris and Castellini in Florence. Most of his working life was spent in Mantua (where he died in 1925), and he was clearly influenced by the violin making tradition of the city, absorbing the influence of his predecessor there of over a century earlier, Tomasso Balestrieri, into his own muscular forms and patterns. There is a vitality to his work, shown sometimes as a lack of refinement in finish, but it usually appears bold and assertive.
This violin is of a mature, confident type, cleanly made and beautifully consistent in materials and execution. The widely set, upright soundholes are typical, and sit on a broad, strong arch. The scroll is also instantly recognisable, with a large head with well-controlled open and concentric turns and generously proportioned pegbox. The Balestrieri influence is clear in the outline, with its breadth across the lower and middle bouts. It is a definitive example by this much appreciated and imitated luthier.