Tim Ingles talks about his aims in setting up Ingles & Hayday – share his tips for buying & selling at auction
Ingles & Hayday is, perhaps confusingly, both the youngest and the most experienced of all the global auction houses. I set up the company with my colleague Paul Hayday in late 2012, after 14 years running the Musical Instrument Department at Sotheby's. In my time at Sotheby's I oversaw about 45 auctions, and have often wondered how many instruments and bows I must have valued in my 21 years in the business.
My ambition in setting up Ingles & Hayday was to run a business which specialises in good quality instruments and bows, and sells them both by auction and private sale, giving the flexibility to serve our entire clientele of musicians, collectors and dealers. We also work as consultants to Sotheby's, and we offer probate, market value and insurance valuations for instruments and bows. We write certificates of authenticity for higher quality instruments, utilising our combined experience of 39 years in the violin business.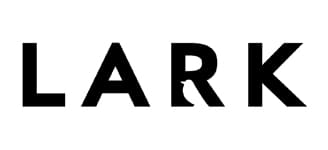 It was also, and very much remains, my intention to spend the next 20 years running an approachable business with core values of expertise, honesty and integrity, where people can come and share our passion and expertise and learn about instruments and about the marketplace. In short, to demystify the violin world, and to combat its reputation for secrecy and underhand dealing. So no smoke and mirrors, just straight talking and openness.
To that end, I would like to spend a few moments sharing my advice for buying and selling at auction, as the mere word 'auction' can strike fear into the hearts of many.
Selling your instrument at auction starts with a very simple principle. You should find an expert who you like and can trust. This might be from word of mouth or professional recommendation but either way it is important to start with a trustworthy and reputable business or individual. The first step should be to make an appointment to show the instrument to the expert. You would be wise to bring evidence of its authenticity and any provenance, which could add to its value, and at this point the expert should be able to provide you with an approximate valuation of what your instrument or bow would achieve at auction.
You should always ask to see a previous auction catalogue, to see the quality of the photography and how the instruments are presented. It is also worth asking at this point about the relative advantages and disadvantages of auction and private sale so you can be fully armed with all the information to make a decision as to whether to sell at auction.
If you are on the other side of the fence, looking to buy an instrument at auction, there are some 'must dos' too. Auctions generally offer a wide range of instruments, and usually the price you pay is lower than a retail price, but you need to be satisfied that the instrument is both authentic and in reasonable condition. The catalogue will give you an indication of authenticity and value, but ask for a meeting with the expert to discuss the instrument in more detail. Ask why it is described in the way that it is, how the estimate was set, and what comparable instruments which have been sold recently. And don't settle for a sales person, who may not have the same depth of knowledge.
It is vital to ensure you can play the instrument at least once, and there should also be the opportunity to borrow it for a few days to establish the emotional connection with your potential new instrument. Whilst it is inevitable that a 200 year old violin will have cracks, it is advisable to request a condition report and to enquire about whether all the past damage has been well repaired or if some might need some attention in the future. If the establishment you are buying from is a reputable one, they will not object to you seeking a second opinion on both condition and authenticity. Should the instrument turn out not to be what the auction house thinks it is, it is always good to know their returns policy in advance, and how they would handle this situation should it arise.
By following these basic princilples, buying and selling at auction should be an interesting and rewarding process. Many people, especially musicians, have traditionally been wary of dealers and the auction process – perhaps understandably. Our vision for the future, however, is one in which we openly share our experience, passion and expertise. New technologies and online auctions are making information about great instruments and bows accessible to a richer diversity of people and this can only be a good thing. Honesty and integrity, however, will always been needed and at Ingles and Hayday that's what we offer. So maybe next time you are en route to Wigmore Hall, why not drop in to 94 Wigmore Street and meet us. You would be most welcome.
Featured in Lark Insurance's recent newsletter